Translating Your Widgets
Translate your Widgets to allow customers to get help in any of your supported languages. 
Note:
We're currently in the process of releasing a new version of the Wix Answers Widget. If you don't see the steps below in your widget settings, click
here
for directions. 
To translate the text in your Widget:
In the Wix Answers app, go to Settings > Support Channels > Widgets.
Hover over the relevant widget and click Edit.
Click the Advanced tab.
Click Edit next to the language you are translating. 
Click each text field under Line and translate the text. 
Click Save.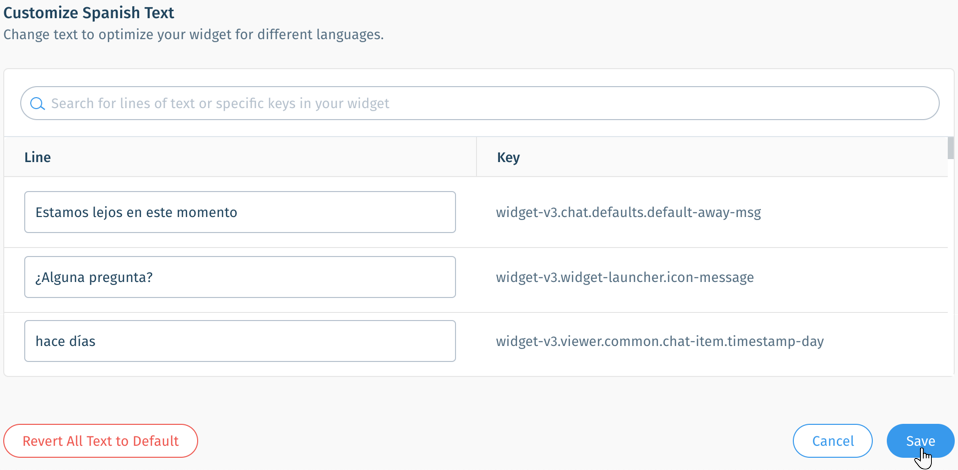 Tips:
Click the Search field and enter the Line or Key to find specific text. 
Hover over a row of text and click Revert on the right to revert text to your default language.
Was this article helpful?