Creating a Known Issue Article
Create Known Issue articles to inform customers about bugs and issues you're aware of. Customers become followers when they click Report at the bottom of the article or have their ticket linked to the article by an agent. You can then update the article's status to automatically notify followers. 
To create a Known Issue article:
Click the Knowledge Base icon in the side panel.
Click + New Article at the top right.
Select Known Issue.
Click the Known Issue status drop-down and select a status:

Looking into it: Let customers know you're investigating the problem. 
Working on it: Let customers know you're working on fixing the problem. 
Resolved: Let customers know the issue has been resolved. 
Third-party bug: Let customers know the problem is due to third-party bug that's beyond your company's control.   

(Optional) Select a category for your article from the Category drop-down.
Note: An article must be in a category before you can publish it. You can move it to a category later.  
Click Create Article.
Enter the title of the article in the Title field. 
Tip:
Save your work early and often by clicking Save in the top right. 
Click the Write something field and enter content for the article. 
Add as many content blocks to the article as you'd like. 
Click Save at the top right.
When you're ready, click the Save drop-down and select Publish.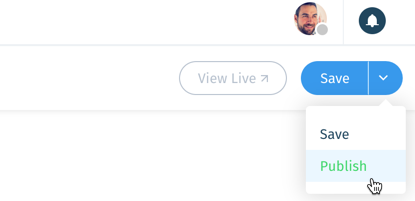 (Optional) Select publishing options: 

Notify followers: Send an automatic notification to followers of the article. Learn More
Update URL: Update the live article's URL (if you've changed the title of the article).
Note: The old article URL will redirect to the new URL. 

Click Publish Article. 
Was this article helpful?